Hello, all! Nine books have come in since the last update, so it seemed like a good time to put up a sneak peek! Here's what I received in the first week of April: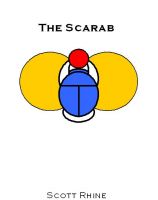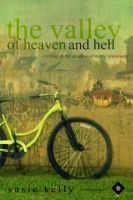 Shaman, Healer, Heretic by M. Terry Green

Even for a techno-shaman, a kachina in the bedroom isn't exactly part of the drill. When Olivia Lawson wakes to find one towering over her, she panics. A Hopi god visiting the real world isn't just wrong–it's impossible.

Or is it?

Soon Olivia learns that the kachina is the least of her worries. As she struggles to save her clients, clashes with other shamans, and fends off the attacks of real-world vigilantes, Olivia finds herself in the destructive path of a malevolent ancient force intent on leaving the spiritual realm to conquer this one.

Left with few options, Olivia is forced to defy centuries of shaman prohibitions. As she and her allies risk everything in their bid for survival, Olivia ultimately learns that the rules are there for a reason and that breaking them has a terrible cost.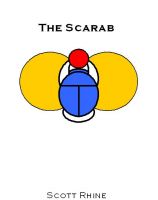 The Scarab by Scott Rhine

The military is already recruiting young video game experts for their combat skills. Soon, companies will too. When Ground Effect Vehicles become common, prototypes are too dangerous and expensive to build outright. Instead, each year, major designers compete in the Super Bowl of virtual races – SimCon. The vehicles need speed, skill, and weapons to get ahead. The winners in each class get millions in production contracts and advertizing.

Impoverished mechanic Ethan has risen to the top of the gaming circuit as the Scarab. When he invents a new device that makes him rich over night, he is able to enter SimCon like Cinderella at the ball. He invites his high school sweetheart, a cop, along for the ride. Ethan makes a lot of enemies, including a cyber-criminal named Kali. The challenges of a week-long race across Europe are nothing compared to the dirty tricks, murder, and kidnapping that take place off the track. Being a severe hemophiliac means Ethan has to keep his temper under control, and think. Anything can be solved with a little help from his friends and the proper application of high explosives.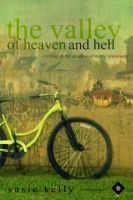 The Valley of Heaven and Hell - Cycling in the Shadow of Marie-Antoinette by Susie Kelly

The Valley of Heaven and Hell is a quirky, highly entertaining and endearing mix of personal travel adventure and French history. Alongside her energetic and resourceful husband (when he's not zooming on ahead), novice cyclist Susie bikes 500km following the identical route taken by Marie-Antoinette and Louis XVI when they tried to escape from the Revolution, and their journey back to their executions.

In this unique blackbirdebooks presentation the reader can follow the author's journey online through links to the websites of hotels, campsites, gardens, restaurants, historical places of interest, and even songs, that Susie encounters along her way.

Travel with Susie as she wobbles through Paris and Versailles, the battlefields of World War 1, the Champagne region and more.
Invisible Dawn by Weston Kincade

To keep a promise and save his long-lost goddaughter, Madelin, computer programmer Jedd Altran sacrificed everything, including his wife and newborn son. Now, they must pass through worlds far different than their own to escape the clutches of government killers.

In a world where rare individuals have evolved, the government kidnaps specific children to study and utilize their abilities. Madelin has been imprisoned in such a facility for thirteen years and suffers from medically induced amnesia. Facing a hopeless future, haunted dreams, and an invisible past, each morning is an Invisible Dawn and life holds no meaning, until she meets Jedd. Her newly discovered godfather becomes her beacon in tumultuous seas as they strive to find answers and allies.

On the run from PASTOR Agency's first trained shifter, an egotistical man with power hungry desires, Madelin and her godfather find their lives intertwined with a broke Cajun gambler, an ex-mercenary in search of redemption, and a rebellious Vampire.

Can they survive nature's mysteries and humanity's greed? Will they find salvation? Only a Darwinian victory will do, but even that may prove futile.
Vallar by Cindy Borgne

Ian Connors is a psychic who uses his special talent to serve the most powerful corporate syndicate on the planet, Marscorp. But a disturbing vision and a horrible loss cause Ian to doubt his loyalties to a corrupt, dictatorial admiral.

Unwilling to be a pawn in the Admiral's dangerous game, Ian must find a way to escape and protect a girl he sees himself with in the future. His only hope may lie with a new organization known as Vallar - an alliance of rebel organizations willing to fight for their survival.
Burden Kansas by Alan Ryker

Vampires are not sexy or sensitive.

Hungry, bloody and stinking of the grave, they hunt the dry Kansas plains, taking what they want until they cross rancher Keith Harris. Keith is a damaged man who's always made the hard decisions others couldn't. As the two forces battle for survival, the lines between man and monster begin to blur. How much of a community's burden of sin can one man take on before becoming a monster himself?

With Burden Kansas, Alan Ryker provides a contemporary novella of vampire horror written in the minimal voice of the western. Burden Kansas is more entertaining, disturbing and thought-provoking than you thought a vampire western could be.