Okay, since the last post was a bit anti-climactic, here's a little something to whet your literary appetite (I hope)! The queue is growing like mad this month...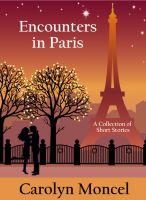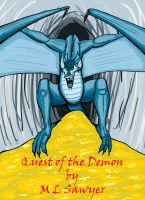 Zero Sight by B. Justin Shier

Meet Dieter Resnick. Dieter is the sole child of an abusive single father, a perennial schoolyard brawler, and Ted Binion High's number one academic prospect. Dieter is terrified of staying poor. He has few friends and is absolutely obsessed with earning a college scholarship. He's also a latent mage—one of the few humans left that can bend the manaflows to their will.

Too bad no one told him. Now a boy is dead.

Meet Rei Acerba Bathory. Rei is a second year student at Elliot College, the premiere magical training academy in North America. She's also on an all-liquid diet. Rei acquired her odd speech and mannerisms living among her centuries-old kin—strange vampiric creatures that have carved out the Midwest as their playground. She can kill a man without blinking, but has a serious weakness for puppies. Thanks to a childhood spent living cloistered from the public, Rei knows little of modern society. She'd do well to make some friends, but her fellow trainees despise her. Rei is the first of her kind to be admitted, and many hope to make her the last.

Dieter was raised in the grimy outskirts of Las Vegas. Rei was homeschooled in a Chicago mansion. Both are on their way to Elliot College. Both believe the other is a creature of idle fantasy. In ten hours, they're going to be at the center of a war fought by shadow actors. In eleven hours, they're going to become a weft-pair, bound together by the most sacred spell in the magic canon. And in twelve hours? Well, in twelve hours, they've got to get to class…
The Card by Jim Devitt

Van Stone has it all, the perfect family, great friends and the best job in the world. Then, his life falls apart. Thrust into a deadly plot masterminded by unknown enemies, Van is in a race against time to save those closest to him.

As The Card barrels forward, Van, armed with only his best friends, draws on his deductive powers and inner strength, to battle the corrupt forces. Set in Seattle, Washington, this fast paced mystery takes you behind-the-scenes in professional baseball. Full of unexpected twists and high stakes drama, this first in a series adventure will keep you guessing until the final scene.

As fresh as today's headlines, Jim Devitt, in his debut novel, weaves a suspenseful ride that blows the lid off scientific advancement, in a story of breathtaking action and suspense.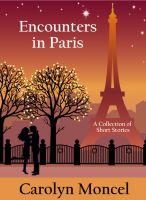 Encounters In Paris by Carolyn Moncel

Life is filled with random encounters and Ellery Roulet, a 35-year-old American PR executive living and working in Paris, has experienced enough of them to last five lifetimes. When betrayal, loss, mistakes, regrets and even acceptance enter Ellery's life at different times, she learns it is not what one experiences, but how one chooses to deal with those experiences that shapes the soul within. This bittersweet collection of tales shows just how messy and complicated life can be, and that sometimes there just aren't any neat and easy solutions at all.
3 Lies by Helen Hanson

At CIA headquarters, a young officer discovers that terrorists may have commandeered their computer systems to launch an unauthorized mission. Elsewhere, conspirators abduct nine people to manipulate the rules of their game. Two disparate ambitions — Clint Masters becomes the reluctant link in the chain of danger.

Ever since Clint's almost ex-wife dumped him, he bobs along the Massachusetts coast in a sailboat with his black lab for company. He avoids all forms of technology, a counterintuitive effort for the burned-out founder of CatSat Laboratories. Tired of clutching the brass ring, he needed to untether, step off the corporate treadmill, and smell a flower. Fortunately, he met one, a beautiful, unspoiled woman who doesn't treat him like a commodity. His relationship with Beth offers more promise than his marriage ever did, even if she is on dialysis for her recovering kidneys, until she disappears.

In spite of the evidence, her family refuses to admit she's in danger. Without routine dialysis, she won't survive. As Clint realizes that he loves Beth, damn-near ex-wife Paige sashays back into his life with disturbing news.

While the CIA young gun tracks his quarry, Clint enlists the help of two men to find Beth, a blithe Brit named Merlin, and Todd, his playboy partner-in-tech. But Clint must find Beth before her kidneys fail. And before someone unloads a bullet in his head.
Legends of Marithia by Peter Koevari

When her sorceress mother and vampire king father are brutally murdered, Kassina makes a pact with Shindar, the Demon of Darkness. In exchange for her soul, Kassina obtains power to become the most feared sorceress in all the lands; she could make the people pay dearly for the deaths of her parents. Granted eternal life, Kassina and her evil are never far away.

For years, Marithia, a mystical world inhabited by humans and elves, has lived in an age of peace. But that peace is shattered when King Arman is slain by his own son, a pawn of the vampire sorceress Kassina. Arman's murder sparks the most brutal and bloody war ever seen between the Forces of Darkness and the peaceful Marithians.

Vartan, a young knight who was wrongfully banished from King Arman's court, reluctantly discovers he is the subject of a prophecy to activate the legendary weapon, Talonsphere. He forms an alliance with the mythical dragons and has the opportunity to rid the world of the oppressors forever and experience eternal peace.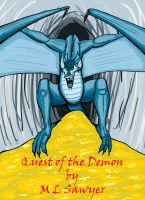 Quest of the Demon by ML Sawyer

Darci is a popular sixteen-year-old girl who plays basketball and lives in an ordinary country town. But her life is changed forever when she is accidentally transported to the land of Nahaba by a young apprentice wizard called Taslessian.

Within hours of her unexpected arrival, both teens are thrust into a dangerous journey to the cave of Grisham the Great in the hope that he would be able to send her home.

Upon reaching the cave, however, Darci quickly discovers that there is no such thing as accidents, and that their journey is only just beginning.

The Quest of the Demon has begun.