Hello, my lovelies! If you're looking at the timestamp, yes I am posting on an early Saturday morning. Kiddies have their cartoons, and I have my books. Here's the first batch of books that I received this month:
Sound Proof by Barbara Gregorich

Publishers Weekly called Frank Dragovic, who first appeared in Dirty Proof, "an enlightened detective" and "a charming, savvy narrator." Now Chicago private eye Dragovic is back, working undercover at Midwest Music Madness, a folk festival targeted by a thief. The corn is high in Iroquois County, the food deliciously Midwestern, the music old-time tunes and songs. But sour notes abound, and theft of musical instruments soon crescendos to murder. Working undercover as a carpenter, Frank finds himself repairing corn cribs and pigpens in the July heat. At the same time, he must determine the thief and murderer — difficult to do while surrounded by suspects playing fiddles, banjos, guitars, autoharps, hammered dulcimers, bowed psaltries, and rhythm bones.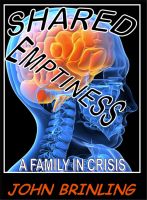 Shared Emptiness by John Brinling

A portrait of the harrowing despair and remarkable courage of a middle-class family tormented beyond endurance by a mindless act of violence.

Chris Carter, at 24, a medical student, had it all. Good looks, intelligence, a winning personality, a loving family. His girlfriend, Louise, was his dream girl, and he had everything ahead of him, everything to live for….

Until he was mugged after walking Louise home from his sister's birthday party—and his world and the world of all those who knew him was changed forever.
Nightcry by Gregory M Thompson

Set in the present in a Midwestern small town, Nightcry is about Grant Sykes, who has returned to his hometown of Ilton to run the local paper. Soon, people start to die and fingers point to him--it doesn't help the evidence continues to amass against Grant. He thinks the deaths may have something to do with a supernatural being that killed his parents years ago, but the local Police Chief has other theories. Grant recruits the help of a ghosthunter to investigate the suspected banshee while Grant figures out means to prove his innocence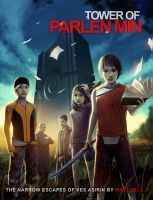 Tower of Parlen Min by Matt Xell

Ves Asirin wins a trip to the Tower of Parlen Min. There, with 19 other children, he competes in the Sword Challenge; a series of puzzles and tasks, for $12 million. As fantastic and glorious as the tower seems to be, Ves finds that it keeps a dark and secret history that he has been connected to for over 150 years, a secret that will define his destiny ... if he can escape 'The shadow'.